Joe Penn's Tutorials
Joe Penn tutors at the Bathurst Mitchell School of Arts Summer Schools. The Summer School in 2020 runs in January .Joe's course is "Penn-cil Mania". For enquiries and bookings contact The Art Scene (02) 9807 6900 or online. Joe and Lesley O'Shea have published a book "Two Lives, One Road; a Book of Drawings for the Love of Drawing". Copies are available from The Art Scene in West Ryde as well as Bathurst Regional Gallery and Pigments and Palettes in Russel Street, Bathurst.
Bland Shire Council in West Wyalong has acquired a painting of the Main Street in West Wyalong which will hang beside Russel Drysdale's painting of the same scene. ALL ART WORKS ARE FOR SALE. PLEASE GO TO CONTACT PAGE FOR INFORMATION ON PRICES ETC.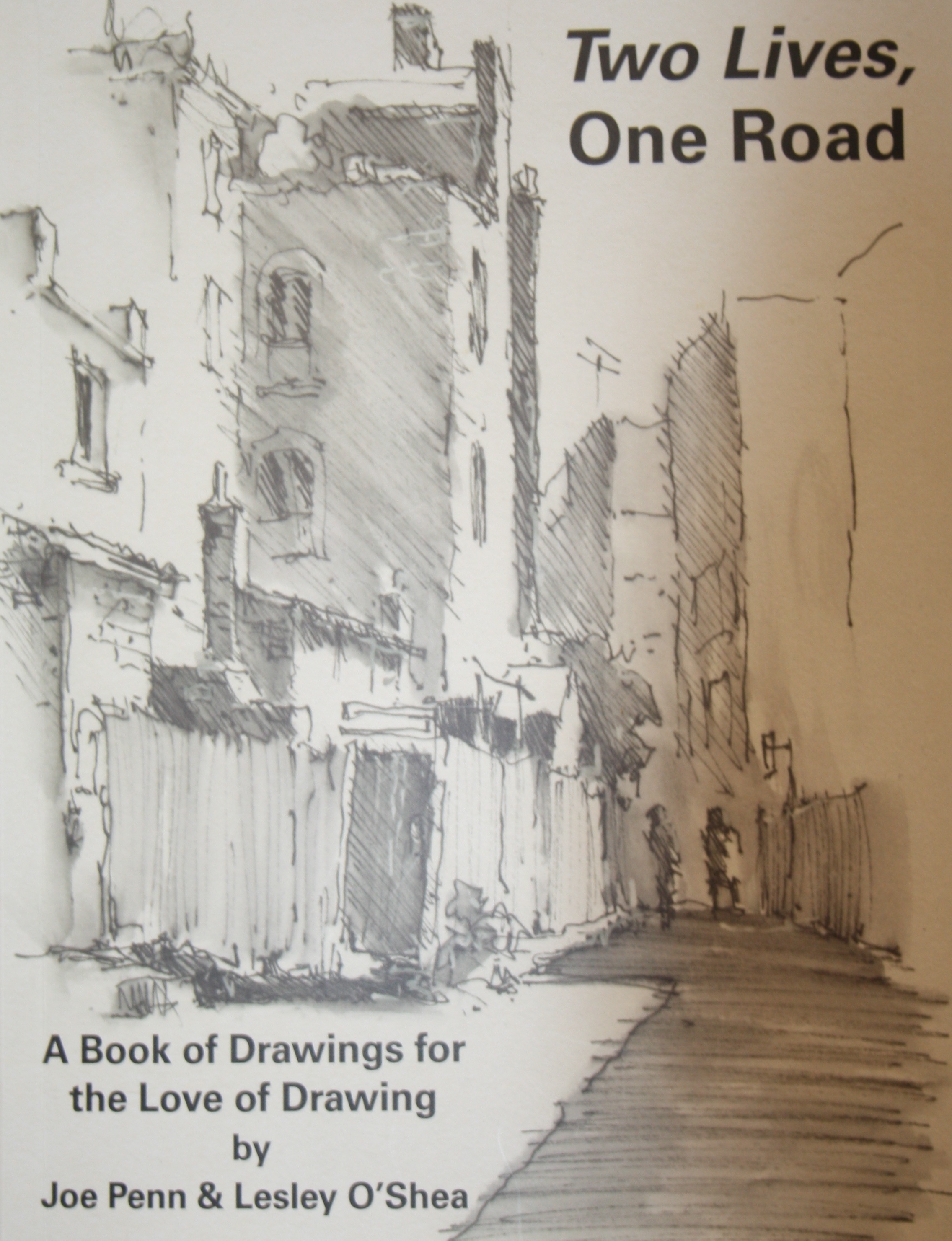 A Book of Drawings
By Lesley O'Shea and Joe Penn